United Way of Aiken County will be collecting school supplies for students in Aiken County.  
New School Supplies can be dropped off to United Way of Aiken County between June 12th - July 14th. 
---
School Tools
School Tools is United Way of Aiken County's annual education outreach program. With the support of the community, we are able to purchase thousands of supplies each year to distribute to the schools in Aiken County. School Tools allows our community to extend a helping hand to children who might not have the resources to purchase the necessary supplies to begin the school year. We believe that children who come to school prepared have a better chance for classroom success and have a more positive attitude towards school. The children we help through this project are the future parents, teachers, and leaders of our community – they are our most precious resource. School Tools demonstrates that our students truly matter to the citizens of Aiken County.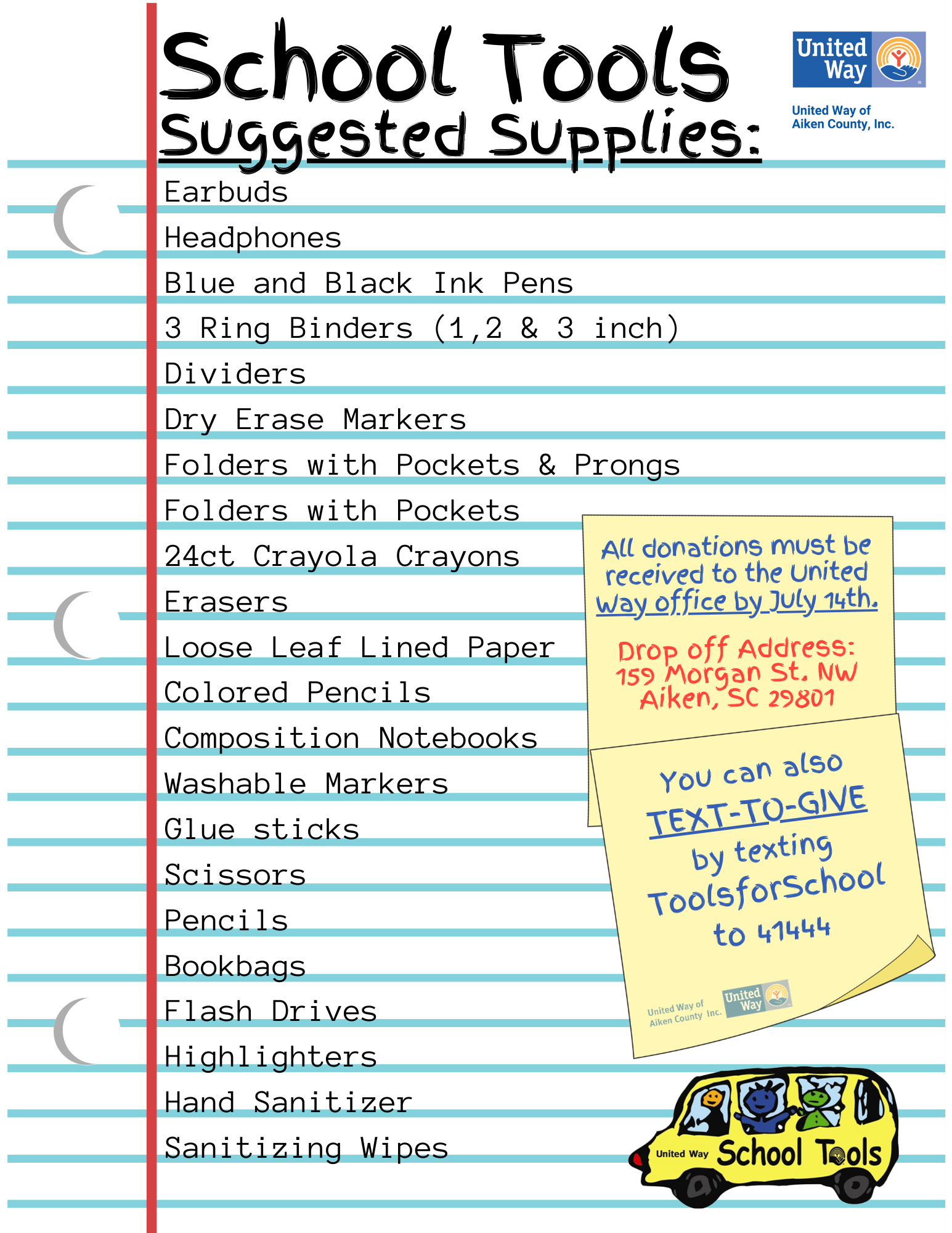 It's hard to believe that summer vacation is just around the corner, yet the School Tools program is already planning for back-to-school 2023! 
United Way of Aiken County is collecting school supplies for its annual School Tools program. Supplies collected will be distributed to Aiken County Public Schools to help make sure that all students have the tools they need to succeed in school.
School Tools is easy to implement and can be accomplished in several different ways:
Hold a school supply drive, collecting general supplies or focus on collecting a specific item in quantity.
Make a donation that would offset the expense of purchased supplies.
If you are in need of school supplies for your student this year, check out these local school supply giveaways going on in our community.